Jeff Goldblum Is Amazing, OF COURSE He's in the Jurassic World Sequel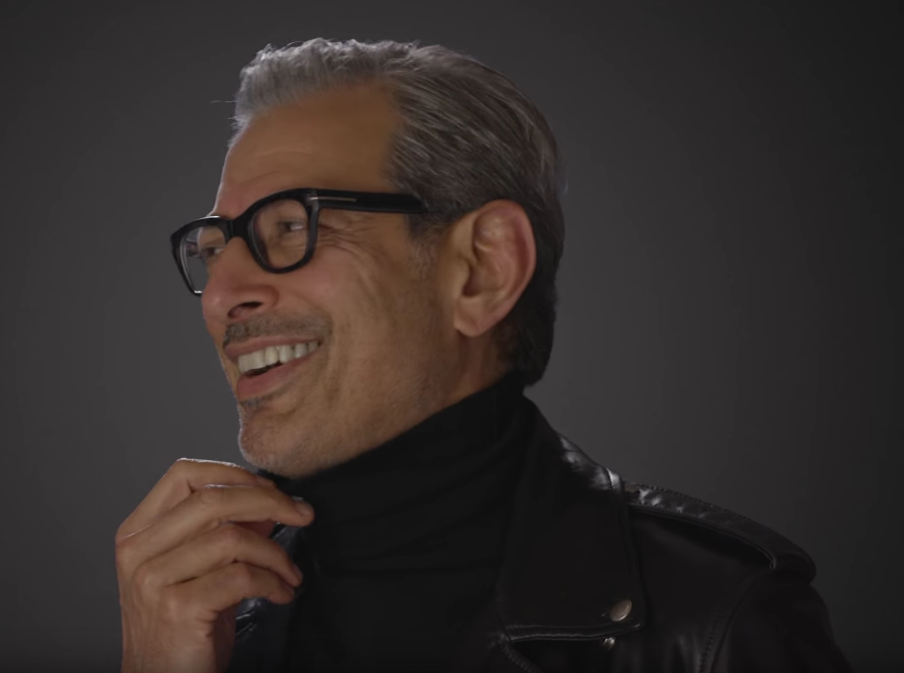 Bryce Dallas Howard and Chris Pratt will be returning for the Jurassic World sequel on June 22, 2018 and now we know Jeff Goldblum will get to "ooh," "ahh," and scream along with them.
The Hollywood Reporter had the exciting news yesterday writing "Goldblum will reprise his role as Dr. Ian Malcolm, the know-it-all mathematician who came to the park as an insurance consultant — and somehow survived both the original film and the sequel." The sequel is being directed by directed by J.A. Bayona with Colin Trevorrow producing. Justice Smith, James Cromwell and Toby Jones are also set to star.
After the events of The Lost World: Jurassic Park in 1997, I can only imagine how they will convince Ian Malcolm to get anywhere near an island. Though I do like the idea Rebecca Theodore put into the world last night – to have his fictional daughter from the film, actor Vanessa Lee Chester, also return. She did kick raptor butt, after all.
Since Jeff Goldblum is back for "Jurassic World 2" – bring back @VanessaChester who played his daughter Kelly in "Lost World" pic.twitter.com/c4vZNch0ET

— Rebecca Theodore (@FilmFatale_NYC) April 26, 2017
Goldblum's return to his film past in last year's Independence Day: Resurgence did not prove to be a successful trip. Let's hope this one turns out better. Don't forget you'll see him in colorful glory in Marvel's Thor: Ragnarok later this year.
By the way, he was working a food truck in Sydney, Australia today. It was called "Chef Goldblum's."
Anyway, I love Jurassic Park and Goldblum, the end.