Super-Alum Laura Vandervoort Joins CBS's Supergirl as Indigo
Best known for her time spent as Krypton-native Kara on Smallville, actor Laura Vandervoort is taking on another comic book character for CBS's Supergirl.
Vandervoort is the latest "super" person to join the show. Helen Slater, who played Kara in the 1984 film, already plays Supergirl's adoptive mother Eliza Danvers (and also played Lara-El on Smallville!) on CBS while The Adventures of Lois and Clark's Dean Cain plays her adoptive father Jeremiah Danvers. But Vandervoort doesn't get to be part of the family this time around.
Warner Bros. has announced she'll play DC Comics character Indigo, who was once a member of the Outsiders, in a recurring role. The press release says she's "described by producers as a living, strong-willed supercomputer that was sentenced to Fort Rozz after turning against the people of Krypton. Now on Earth, Indigo will let nothing stand in her way." Here's what she looks like in the comics…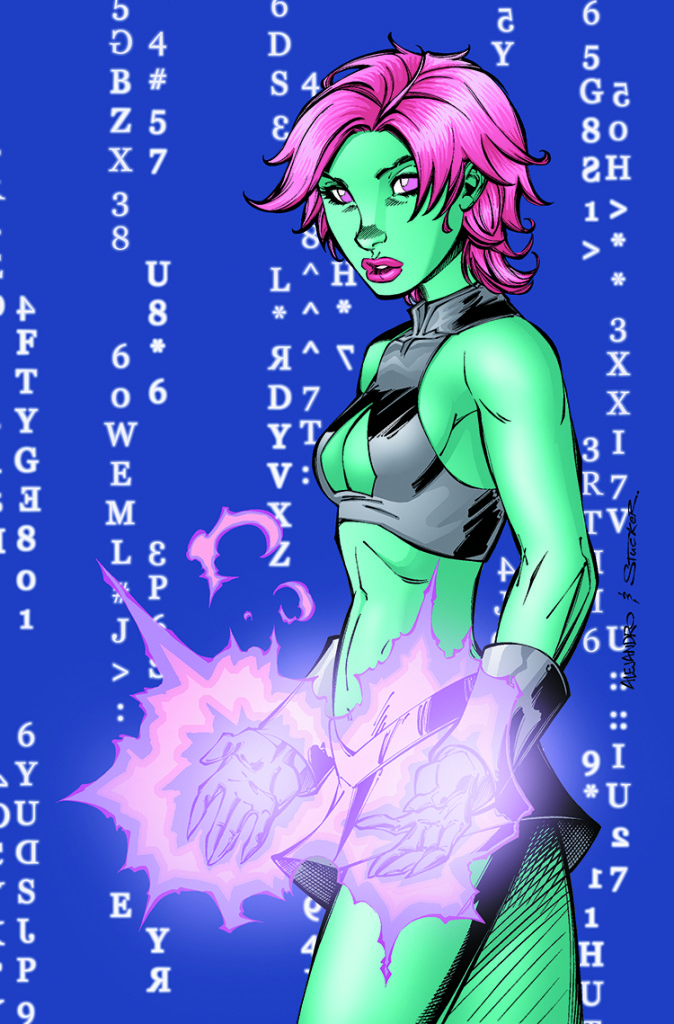 No word on what the character will look like on the show. Meanwhile, creators have also added actor Jeff Branson as Master Jailer. They say, "As the forceful and unrelenting jail guard on Fort Rozz, Master Jailer showed no mercy. Now on Earth, he is hellbent on catching all of the Fort Rozz escapees and brutally bringing them to justice."
In other Supergirl news, DC Comics has a digital series being released next week by past Supergirl scribe Sterling Gates and rotating artists Bengal, Jonboy Meyers, Emanuela Lupacchino, and Emma Vieceli. The Hollywood Reporter released the first cover today by Cat Staggs.
According to IGN, the digital series will premiere on Mondays every two weeks. But unlike DC's usual digital only fair, Adventures of Supergirl will not get single print issues but skip right to being collected in graphic novel format later in the year.