Midland Circle Security Elevator B Reveals Marvel's The Defenders
Thanks to some footage from Midland Circle Security Elevator B, we have eyes on Marvel's The Defenders. Plus a Netflix premiere date.
Daredevil, Jessica Jones, Luke Cage, and Iron Fist will combine their efforts on August 18, 2017 to take down a villainous Alexandra (Sigourney Weaver) when The Defenders debuts. Comic-Con last year gave us a teaser but using old footage, this new video shows Charlie Cox, Krysten Ritter, Mike Colter, and Finn Jones going to work.
The video also slyly revealed the release date with the time stamp in the upper right corner as well as a viral site with the IP address in the left corner. It leads to NYBulletin.com, a fake newspaper tumblr account you can follow for updates and stuff. [UPDATE: Pretty sure that's Weaver voicing the elevator in this clip!]
In related news, remember when Ritter discussed the lack of Jessica Jones action figures? There's a new one on the way from Loot Crate. But it does not come "complete."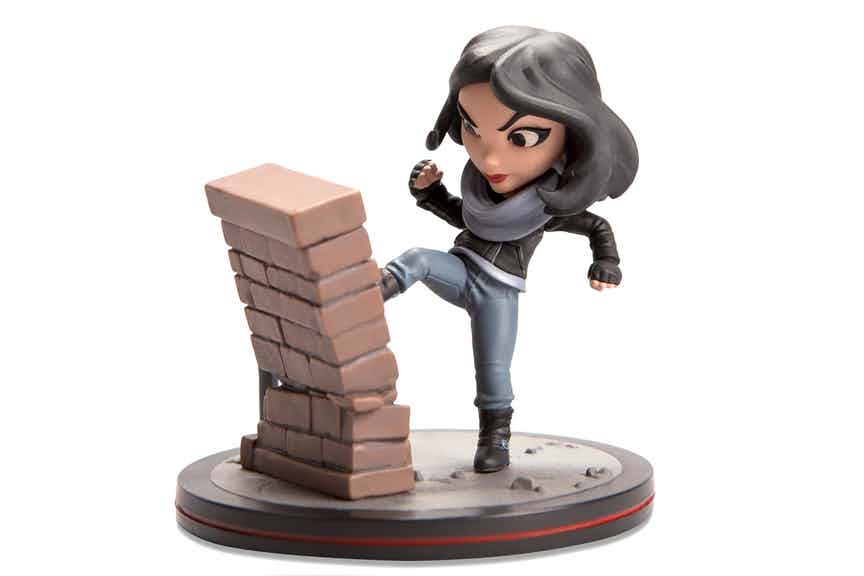 Needs more cartoon-looking whiskey. https://t.co/71ivHCcHnK

— Jessica Jones (@JessicaJones) April 4, 2017
Don't forget to call her if you're in trouble.
April's theme can be found if you #INVESTIGATE! Featuring #StrangerThings #Marvel's #JessicaJones #XFiles & #Batman! https://t.co/SueayG98wR pic.twitter.com/qyjhR7PSs3

— Loot Crate (@lootcrate) March 20, 2017
(via Polygon)