Ryan Potter Says His Campaign For Representation Succeeded After Titans Beast Boy Casting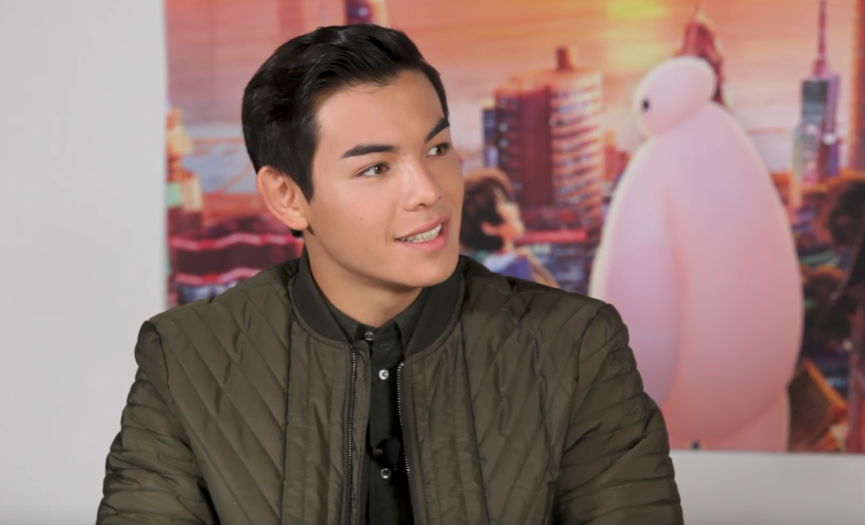 Tim Drake hopeful Ryan Potter has just been cast in another DC Comics role. He'll be playing Beast Boy in Warner Bros' live-action Titans series.
Deadline says the Big Hero 6 star has been cast as Gar Logan, aka Beast Boy. He was introduced in the comics in 1965 and his powers involve being able to morph into any animal. And he's green.
The Titans project had been in the works for a while but you may recall this new series is set to debut on Warner's to-be-launched digital service that will also host Season 3 of the animated Young Justice show.
Though Nightwing is apparently making his way to the big screen, Dick Grayson will also feature in the TV show, played by Brenton Thwaites. Anna Diop was cast as Starfire, Teagan Croft as Raven, Alan Ritchson as Hank Hall/Hawk, Minka Kelly as Dawn Granger/Dove, and Lindsey Gort will play Amy Rohrbach, a detective. There had been talk of Barbara Gordon having a role early on but she hasn't been mentioned in recent reports.
"The series is slated to premiere in 2018 as part of the inaugural slate of a new DC-branded direct-to-consumer digital service," writes Deadline. "Written by [Akiva] Goldsman, DC Entertainment's [Geoff] Johns and [Greg] Berlanti, Titans follows a group of young soon-to-be superheroes recruited from every corner of the DC Universe. In the action-adventure series, Dick Grayson (Thwaites) emerges from the shadows to become the leader of a fearless band of new heroes that includes Starfire (Diop), Raven (Croft) and others."
Potter, who had put together a Tim Drake (Robin) concept fight video last year and has been very outspoken about representation in media, took to Twitter yesterday to celebrate the news in Beast Boy style…
🐲🐸🐛🐍🐢🐊🐉

— ライアン (@RyankPotter) October 18, 2017
…but he made sure to address not getting the Tim Drake role specifically.
I hear you loud and clear. Remember; the campaign for Tim Drake was never about the role. It was a campaign for representation. We succeeded

— ライアン (@RyankPotter) October 18, 2017
While it was exciting to see Diop cast as Starfire, some expressed concern about a woman of color playing an orange alien. With Potter now taking on a green character, I'm curious to see how both will be presented on screen.
(via Geeks of Color, top pic via screenshot)