Good News: Young Justice Season 3 & Live-Action Titans Officially a Go! Bad News: New Streaming Service Required
As promised last year, Cartoon Networks Young Justice will get a Season 3. Known now as Young Justice: Outsiders, it will air on Warner Bros' new digital service along with the live-action Titans.
In early 2016 we found out the proposed Titans live-action series was not moving forward as a series on TNT and it seemed that might have been the end of it. Warner Bros. has a lot going on television these days, mostly on The CW, but they also recently branched out to the Syfy channel for their Krypton show (NBC for Powerless, AMC for Preacher, and Fox for Gotham). While we were waiting to hear where Young Justice Season 3 would land, we were only partly right in assuming it would land on a streaming service.
Deadline has the exclusive this morning but Warner Bros. just sent out their official release.
Warner Bros. Television and DC Entertainment today announced that executive producers Akiva Goldsman, Geoff Johns, Greg Berlanti and Sarah Schechter are teaming up for the all-new live-action drama series "Titans," which will debut in 2018. Additionally, Warner Bros. Animation's "Young Justice: Outsiders," the highly anticipated third season of the popular "Young Justice" series, is also ramping up for its first mission next year.

Both fan-driven series are in early stages of production and will air exclusively on a DC-branded direct-to-consumer digital service in 2018. Operated by Warner Bros. Digital Networks Group, the new digital service will deliver an immersive experience designed just for DC fans.
Yes. That's right. Another service you need to subscribe to. It's getting increasingly expensive to be a nerd.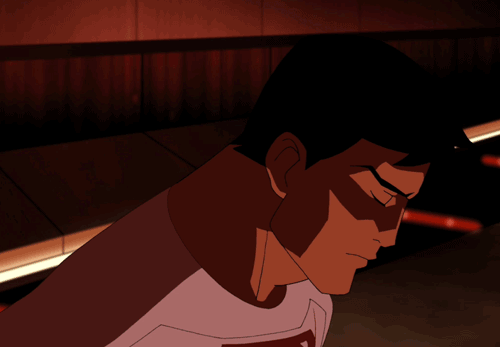 Deadline writes:
The DC-branded direct-to-consumer digital platform, in the works for the past several months, marks the second major new service launched by Warner Bros Digital Networks — the division started last year with the mandate of building WB-owned digital and OTT video services — following the recently introduced animation-driven Boomerang. The DC-branded platform is expected to offer more than a traditional OTT service; it is designed as an immersive experience with fan interaction and will encompass comics as well as TV series.
You may recall Warner Bros. recently announced a Dick Grayson, aka Nightwing, film for their movie universe which makes the description of Titans interesting indeed.
"Titans" follows a group of young soon-to-be Super Heroes recruited from every corner of the DC Universe. In this action-packed series, Dick Grayson emerges from the shadows to become the leader of a fearless band of new heroes, including Starfire, Raven and many others. "Titans" is a dramatic, live-action adventure series that will explore and celebrate one of the most popular comic book teams ever.
Not the first time WB has adapted a character on the small screen and big screen with different actors at once (The Flash). The release says the show will be written by Goldsman, Johns, and The CW's DCTV executive producer Greg Berlanti. Here's the summary for the upcoming Young Justice.
In "Young Justice: Outsiders," the teenage Super Heroes of the DC Universe come of age in an animated world of super-powers, Super-Villains and super secrets. In the highly anticipated new season, the team faces its greatest challenge yet as it takes on meta-human trafficking and the terrifying threat it creates for a society caught in the crossfire of a genetic arms race spanning the globe and the galaxy. Equally praised by critics and viewers for its impressive visuals and rich storytelling, "Young Justice" reached more than 25 million unique viewers in each of its two seasons on Cartoon Network. This passionate fan support set the stage for the new third season.
And here's a logo they released…
Sam Register is executive producer on this one with Brandon Vietti and Greg Weisman producing. No word yet on the cost of this new service or when it will actually launch.
@coyote670 1. No idea. 2. No idea. 3. No idea. Sorry. I'm just not in the loop. We are having fun making the show though! #YoungJusticeOutsiders

— Greg Weisman (@Greg_Weisman) April 25, 2017
The Team battles meta-human trafficking to protect a society caught in the crossfire of a genetic arms race. #YoungJusticeOutsiders pic.twitter.com/Wn1lq5QXiw

— Brandon Vietti (@BrandonVietti) April 25, 2017