Who Is She? 31 More Amazons From Wonder Woman's Themiscyra
Wonder Woman has debuted! It broke box office records and got rave reviews but people especially loved the Amazons of Themiscyra. In April I did a feature on the Amazing Amazons but more were added to IMDb since the film was released. Let's say hello, shall we?
Director Patty Jenkins has been gathering praise left and right for her film but something she shared on Twitter the other day made her especially happy:
My producer just sent me this… ABSOLUTELY INCREDIBLE! This makes every hard day worth it. Thank you to whomever wrote it!!❤️❤️❤️❤️❤️❤️ pic.twitter.com/3DzIaMueIh

— Patty Jenkins (@PattyJenks) June 11, 2017
One of those items reads: "Seven girls playing together during recess on Tuesday, saying that since they all wanted to be Wonder Woman they had agreed to be Amazons and not fight but work together to defeat evil."
While the film has resonated with a lot of people, and Amazon island was filled with diverse faces, there's still a lot to be critiqued when it comes to representation. Most of the women I featured in my first spotlight (and this follow-up) went unnamed or without lines entirely (I couldn't even spot most of the actors on these lists even after my second viewing of the film).
Since the film hit theaters, IMDb updated their full credits list and I wanted to make sure the other actors got some attention too. Here's 31 more inhabitants of Themiscyra who worked their butts off to bring the island to life.
Danielle Lewis as Senator Timandra. She's a dancer who has traveled with Lula Washington Dance Theatre, UniverSoul Circus and Paul McCartney. There isn't a ton of photos of her on Twitter but she does seem to be nerd-inclined…
@nefetaris @Crystolthepisto the look I gave at the ending of #TheWalkingDeadSeasonFinale #TheWalkingDead pic.twitter.com/8H53JR3WuX

— Danielle Lewis (@daniellelewis) March 31, 2014
@PAFFNOW centerpiece About Last Night premiere! Styled by @zoesvintique #PAFF2014 #redcarpet #reddress pic.twitter.com/kPpj8IIT9d

— Danielle Lewis (@daniellelewis) February 12, 2014
Josette Simon as Mnemosyne (young Diana's tutor). If that name sounds familiar to you it's because Simon is already famous in the geek world for playing Dayna Mellanby in the British sci-fi TV series Blake's 7. She's also very well known for her stage work with the Royal National Theatre and Royal Shakespeare Company.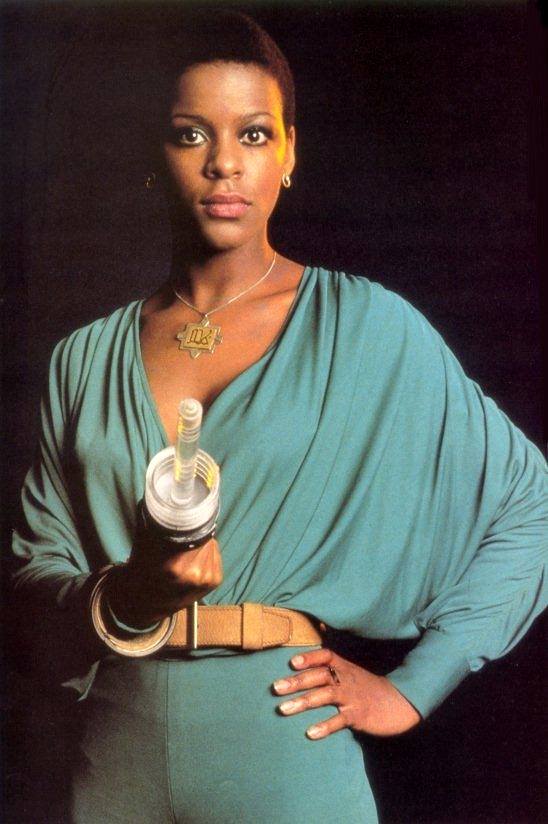 'Josette Simon is a Cleopatra to die for' ★★★★ – Observer. Looking forward to #RSCAntony, screening live in our cinema this Weds! pic.twitter.com/aty0wn7ygB

— Tricycle Theatre (@TricycleTheatre) May 22, 2017
Hayley Warnes as Aella. This was her first acting role but according to her website she's a "London based writer, digital content creator, fitness model, triathlon fanatic and co-founder of Break The Loop." She's in the middle here:
Caitlin Burles as Queens Guard, also her first acting role.
Hari James as Trigona. She's a police officer and has degree in sports science and a masters in sports psychology. She and a few other Amazon warriors spoke to Women's Health about their training.
Betty Adewole as Amazon Army. She's an IMG model.
Feel honoured to be part of the Wonderland Spring 2017 cover issues…with my dreads✊🏾 pic.twitter.com/d0lCZGgux4

— Betty Adewole (@BettyAdewole) May 16, 2017
When you want to complain just be grateful. pic.twitter.com/Aj8Kokuu9G

— Betty Adewole (@BettyAdewole) October 31, 2016
Caroline Maria Winberg (as Caroline Winberg) as Amazon Army. She's a mom and a Victoria's Secret model who has hosted Sweden's Next Top Model. When she was young she aspired to be a professional footballer.
Lizzie Bowden as Amazon Army. I can't seem to find any social media profiles for her but did find a Lizzie Bowden on IMG's website. If anyone has any other info, please let me know!
Kattreya Scheurer-Smith as Amazon Army. She's an actor, model, artistic director, and playwright.
Sharmina Harrower as Amazon Army. She's a model with Storm.
Rekha Luther as Amazon Townsfolk. She's an Australian/Indian actor/model who's also studying Ayurvedic medicine at the Kerala Ayurveda Academy.
Thaina Oliveira as Amazon Townsfolk. I'm unfortunately not 100% sure on this one as there's a few Thaina Oliveiras out there but seeing as how this one is a Brazilian model, also at IMG, it might be safe to assume she's the one listed on imdb. Please let me know if you have any other information.
Ooooota Adepo as Amazon Townsfolk. She's a Nigerian model (and former banker who studied Economics, French and International Relations at the University of Pennsylvania) who Vogue notes has a consulting agency, Cross Culture Creative, "helping to secure African artists and creatives with funding for their innovative projects and 'bridging the interests of corporations that pursue significant foothold in the African market with the artistic ambitions of Africans.'"
Toma McDonagh as Amazon Townsfolk. Another one I can't confirm, but also another IMG model.
Gana Bayarsaikhan as Throne Room Amazon. If she looks familiar to you it's because she had a small role as one of Nathan's (Oscar Isaac) other versions of his artificial intelligence in Ex Machina. She also played mercenary Khutu in the film In the Name of Ben Hur.
Camilla Roholm as Throne Room Amazon. She's an actor and musician and like probably a lot of the Amazons she wrote, "I may have been almost entirely edited out but my name's still in the credits. Woop! Proud to be even the tiniest minuscule part of such an awesome film." She's also a cat lover.
Stephanie Haymes-Roven as Amazon Calvary General. This one is a bit interesting. I didn't find any social media for her but I *think* she's the wife of Charles Roven, co-founder of Atlas Entertainment and producer of The Dark Knight Trilogy, Suicide Squad, Man of Steel, Batman v Superman: Dawn of Justice, Wonder Woman, and Justice League.
But wait! There's more!! Yes, there's also a few more Amazons I've spotted online who aren't listed on Wonder Woman's IMDb page. Here they are:
Moe Sasegbon, she's a Nigerian heptathlete and physiotherapy graduate. And apparently she'll be returning for Justice League.
Tenika Mahoney is a UK based model who also has a Bachelor of Arts Degree specializing in dance.
Ginger Sophie is a dancer and model.
Jenny Pacey is an Olympian and Gladiator.
Sarah Smith is a Ballroom, Latin and Tango dancer plus model and yoga teacher.
Caitlin Dechelle does martial arts and stunts and has worked on Fast and Furious 7, Bones, Agents of SHIELD and more. She was Gal Gadot's stunt double on Wonder Woman.
Morgan Jacobsen wrote on Instagram, "We worked ours asses off for 7 mons and I'm so excited to see the movie."
Erin Bostock is a dog groomer, weightlifter, and ex-professional dancer.
Christiaan Schodel is another stuntwoman.
Jade Lye is a model and show jumper.
Alicia Vela-Bailey is an actor, stuntwoman, dancer, and model. She's also another familiar face, she played Alisha (aka Multiple Woman) on Agents of SHIELD.
Jade V Lewis is an actor and model.
This is by no means a complete list but I'd be remiss if I left it there. There are two more Amazons of note…
Lilly Aspell as Young Diana (8). The little Scottish actress captivated everyone as soon as she came on screen and she seems delightful outside of her role. She talked to The Hollywood Reporter about how much she loves horseback riding: "I regularly compete my pony Turbo in show-jumping and eventing. We go off for days on end competing, it's such great fun. Like camping but you bring your pony. What more would you want? I also enjoy running competitively and sing and dance."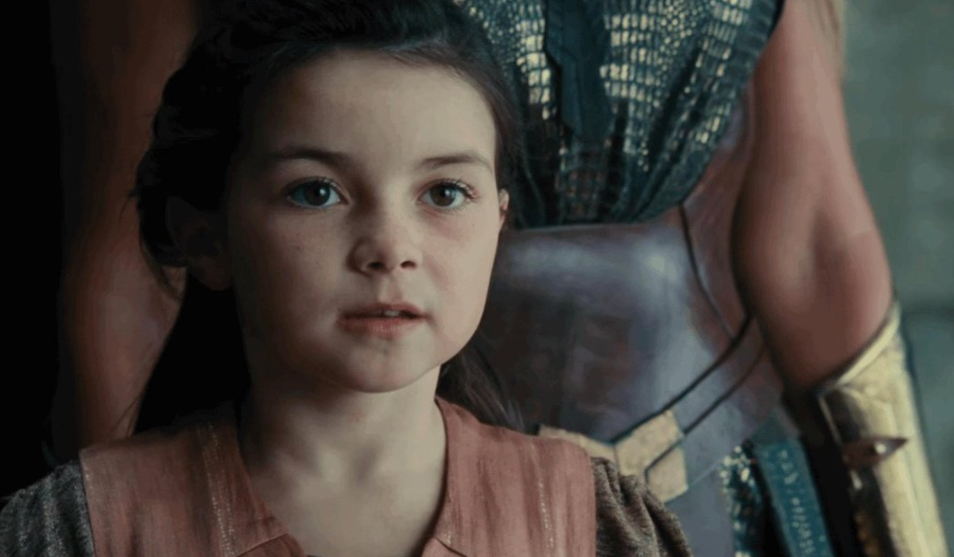 Rain won't stop me smiling !! Fab day #love my pony pic.twitter.com/24nlAEyYSd

— Lilly Aspell (@lillyaspell07) June 8, 2017
Thank you @newcentsaddlery for all of your support and keeping us safe #New Century #bates #champion #lovemypony pic.twitter.com/T37Ea6IL3i

— Lilly Aspell (@lillyaspell07) May 30, 2017
Emily Carey as Diana (12). She's a British actor who's also starred in in BBC One's Casualty. She also does work to help The Children's Trust, a UK charity for children with brain injury. She told Children Salon of her time working on Wonder Woman: "I go into all jobs without any expectation other than it being hard work but also a lot of fun. Working on Wonder Woman was both of those. It was very surreal but also what you would expect from any working set – a hard working team that are passionate about getting the best results. Obviously there were a lot more people involved in making this film than anything else I've worked on before. Even though it was so busy, everyone was so lovely. I spent several weeks at the studios in Leavesden, Hertfordshire in the UK to train with the stunt team at Warner Brothers before going over to Italy to shoot. It was just the most incredible experience."