Beautiful Cinnamon Roll Chris Hemsworth Features in New Ghostbusters Images, Official Website Launches
Melissa McCarthy, Kate McKinnon, Kristen Wiig, and Leslie Jones are our new Ghostbusters but have you seen the new Janine? Check out Chris Hemsworth as their receptionist.
Back in June of last year director Paul Feig surprised everyone when he announced Thor's Hemsworth would take on the very interesting role in the revival. We've already seen a set pic of him riding a motorcycle with some possible ghost busting gear attached but this is our first official shot. His adorable style is appreciated by all. Here's a few new other images released yesterday.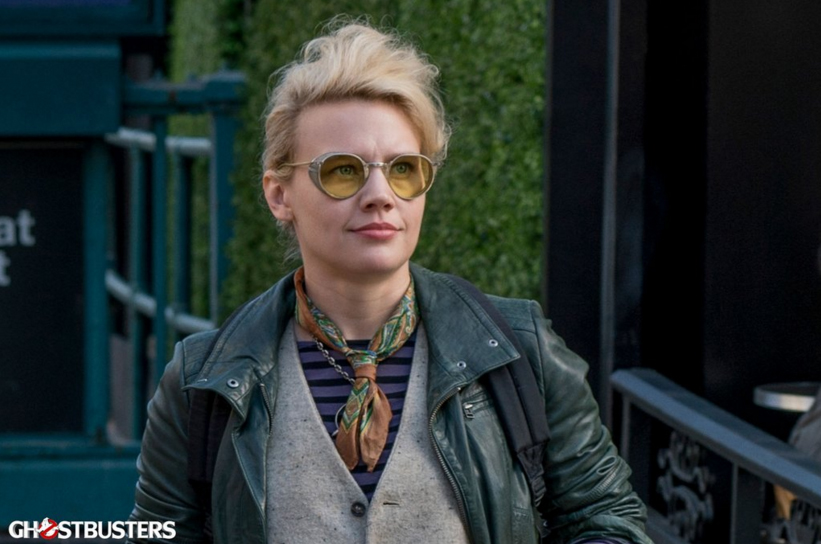 I've talked about my love of McKinnon's glasses before but they the others are rocking some major eyewear as well.
The official website has also been relaunched and features quotes from the original cast, merchandise, and more.
Thirty years after the original film took the world by storm, Ghostbusters is back and fully rebooted for a new generation. Director Paul Feig combines all the paranormal fighting elements that made the original franchise so beloved with a cast of new characters, played by the funniest actors working today. Get ready to watch them save the world this summer!
Feig says we'll be seeing our first trailer at the end of this month and the film is set to open July 16.
(via Polygon)
Previously in Ghostbusters:
– Paul Feig Reveals the First Ghostbusters Action Figures Amidst #WheresRey Campaign
– Ghostbusters Character Posters Exude All the Cool
– New Image of the Ghostbusters Cast Is Green With Excellence