Nerdy News: Black Lightning Update, Runaways Casting, Star Trek Production & More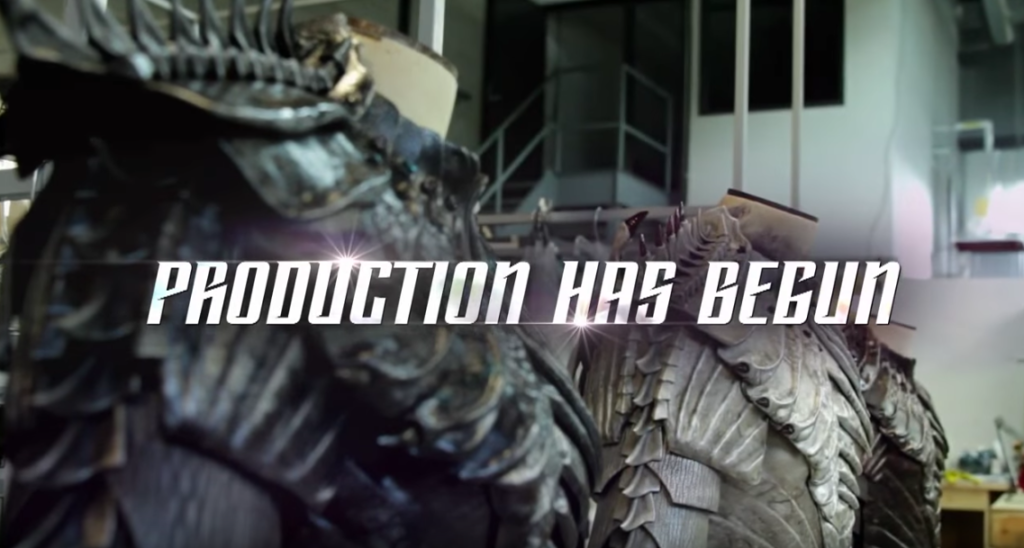 A lot happening this week! Here's a quick rundown before the weekend. The latest on the status of the Black Lightning and Runaways TV series, Star Trek: Discovery, Twin Peaks, Stranger Things and more!
First, and possibly most importantly, GIPHY has made an amazing amount of GIFs from Twin Peaks Season 1! And they promise Season 2 is on the way!
TV Line says none other than Hercules, Kevin Sorbo, has been cast in an unnamed villain role on The CW's Supergirl. I'd be excited except he's proved to be a terrible human the last few years.
News came late yesterday of Fox passing on the DC Comics Black Lightning adaptation I previously reported on. Entertainment Weekly followed up today to confirm The CW would be adding it to their DCTV lineup instead. The description remains the same at this point:
Jefferson Pierce made his choice: he hung up the suit and his secret identity years ago, but with a daughter hell-bent on justice and a star student being recruited by a local gang, he'll be pulled back into the fight as the wanted vigilante and DC legend — Black Lightning.
On one hand the move makes sense, but on the other I was looking forward to something a bit different. If it's on The CW it will likely fall in line with their usual fair. Husband and wife team Mara Brock Akil and Salim Akil are still involved though so we shall see…
In Warner Bros. movie news, we've got even more Aquaman casting. The Hollywood Reporter says Star Wars' own Jango Fett, Temuera Morrison, is in talks to play Aquaman's human father. (Earlier this week we found out Nicole Kidman is in talks to play his Atlantean mother.) The New Zealand actor also recently voiced Chief Tui in Disney's Moana but DC fans will remember him for playing Abin Sur in the Green Lantern movie.
On the Marvel side of things, we finally have some news on Hulu's Runaways series. Marvel.com released the cast's names and descriptions. They are as follows:
Rhenzy Feliz ("Teen Wolf," "Casual") as Alex Wilder is a loud-and-proud nerd. Admittedly a bit of a loner, Alex spends much of his free-time playing video games, but deep down, what he wants most is to reunite his childhood group of friends.

Lyrica Okano ("The Affair," "Unforgettable") Nico Minoru–tough, intelligent, and independent–embodies teenage angst. A budding "Wiccan," Nico's carefully crafted goth appearance isolates her from her peers and family, but maybe what she really needs is someone to talk to.

Virginia Gardner ("Goat," "Little Bitches") as Karolina Dean, model-perfect exterior with a lot going on behind her professionally whitened smile, is burdened by the lofty expectations and responsibilities put upon her by her parents. Underneath her veneer of privilege and perfection, Karolina is experiencing a newfound eagerness to explore her identity and pursue her own desires.

Ariela Barer ("New Girl," "One Day at a Time") as Gert Yorkes is a purple-haired, bespectacled, contemporary riot grrrl. Never passing up a moment to stand on a soapbox, Gert sometimes wields her persona as a brash social justice warrior to mask her true feelings.

Gregg Sulkin ("Faking It," "Don't Hang Up," "Anti Social") as Chase Stein is a lacrosse-playing, high school heartthrob. While many write him off as a dumb jock, Chase exhibits flashes of untapped brilliance in engineering, not unlike his wildly successful father's.

Allegra Acosta ("100 Things to do Before High School," "Just Add Magic") as Molly Hernandez, the youngest and most innocent member of her friend group, is known for her peppy positivity and a deep yearning to belong.
They're all fairly fresh faces, I'm excited to see how this turns out.
Entertainment Weekly debuted the first image from Netflix's Stranger Things 2. It's apparently a shot from their Super Bowl commercial. It's Halloween. They're dressed as Ghostbusters. Demogorgonbusters.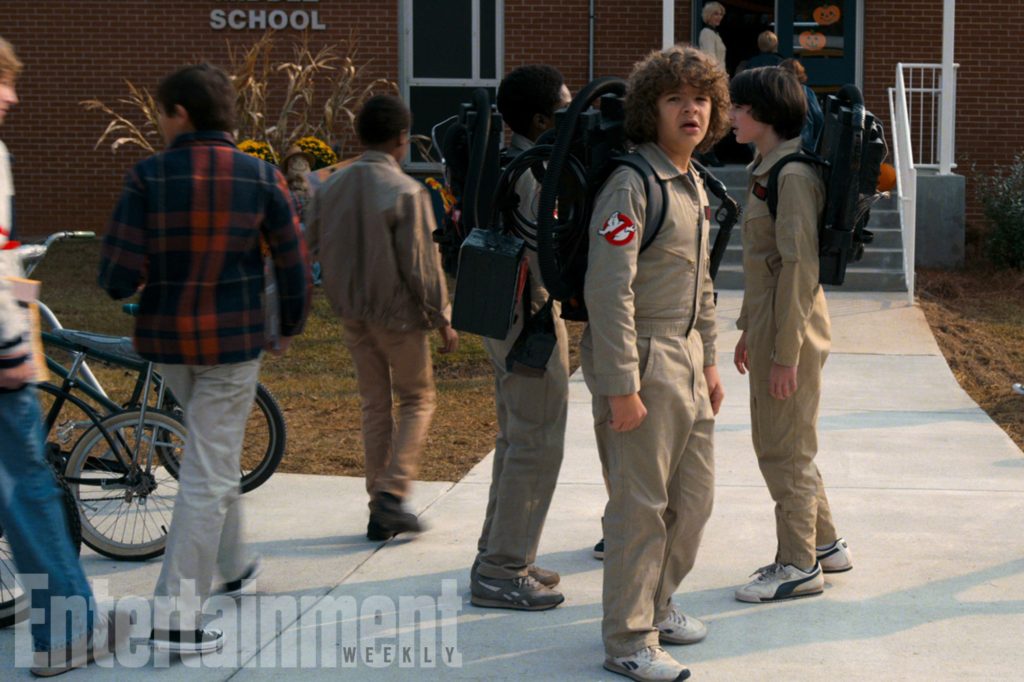 And last but certainly not least, the top picture on this post is from the new Star Trek: Discovery production video. Not a ton to see here but it's the first substantive thing we've gotten.
In case you missed it, the start date was pushed again from May of this year to… shrug emoticon? CBS issued this statement on the matter:
We love the cast, the scripts and are excited about the world the producers have created. This is an ambitious project; we will be flexible on a launch date if it's best for the show. We've said from the beginning it's more important to do this right than to do it fast. There is also added flexibility presenting on CBS All Access, which isn't beholden to seasonal premieres or launch windows.
The latest casting news was that James Frain (who was recently showing off his talents on Orphan Black) will play Spock's father Sarek. The Walking Dead's Sonequa Martin-Green is leading the cast.