[UPDATED] No One Was Asking For a Joker Origin Movie But Warner Bros. Is Giving Us One Anyway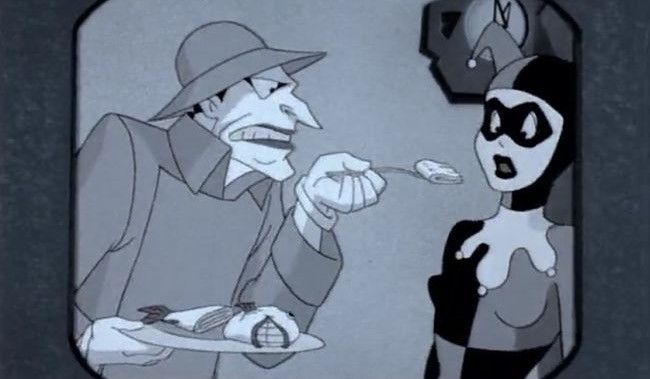 In the year of our lord 2017 a headline emerges – "Joker Movie in the Works With 'Hangover' Filmmaker." Yes, Warner Bros. is working on a Joker origin film and also Martin Scorsese is producing.
I almost brought the "No" back but decided I actually wanted to talk about this. Deadline broke the news last night and my immediate response was "Pass. Hard pass. The hardest pass."
The facts:
The Hangover director Todd Phillips will helm the film and write the script with 8 Mile screenwriter Scott Silver.
Scorsese will produce.
The film will not be connected to the current DCEU continuity but help start a new DC banner at Warner Bros.
According to Deadline, "The intention is to make a gritty and grounded hard-boiled crime film set in early-'80s Gotham City that isn't meant to feel like a DC movie as much as one of Scorsese's films from that era, like Taxi Driver, Raging Bull or The King Of Comedy."
Jared Leto will not star.
While the prospect of an Elseworlds-like film series excites me, I am boggled that a Joker origin story is the first thing Warner announces after the runaway success of Wonder Woman. "Given [the Joker's] level of usage, the idea that the Joker will lead off a new initiative for Warner Bros. seems less unexpected, and more same-old same-old," Graeme McMillan wrote at The Hollywood Reporter. "None of the above is to argue that the movie won't be a good one, merely that it feels unnecessary and predictable — two traits that hardly feel very Joker-esque."
I know plenty of people love the Joker and there's immediate name recognition there but at some point you have to branch out. There was a Booster Gold film discussed a while back, a team-up with him and Blue Beetle would be amazing. Big Barda? Vixen? Donna Troy? John Stewart? Batwoman? Black Alice? And just like, LITERALLY ANYONE ELSE BUT THE JOKER AGAIN PLEASE.
No word at this point as to the timing of this new venture and while the report mentions Leto reprising his role for the Suicide Squad sequel and that Harley Quinn spinoff, we're not sure where some of Warner's other announced superhero film projects will sit. There's Batgirl of course, and Nightwing, that Justice League Dark project was languishing, but there's a long-teased Green Lantern Corps film on the way.
Joker news aside, what kind of stories would you most like to see outside the DCEU continuity?
[Update] The site was down for a bit yesterday so I didn't get to make this update but The Hollywood Reporter added another layer to the story. In addition to this non-continuity Joker tale, WB is going to make a Joker/Harley movie starring Leto and Margot Robbie.
Glenn Ficarra and John Requa, directors and executive producers of the hit NBC drama This Is Us and who also wrote and helmed the 2011 film Crazy, Stupid, Love, are entering the DC cinematic universe at Warner Bros.

…

Insiders say that the plan is for this feature to go after the studio makes a sequel to Suicide Squad. The latter is on the development fast-track and out to directors. But the Joker and Harley Quinn movie is also moving fast as Warners has to contend with actors' holding agreements, say sources.

The film is described as a "criminal love story," according to one source, featuring the two murdering maniacs who are cornerstones in the Batman mythos. One insider offered this: "an insane and twisted love story. When Harry Met Sally on benzedrine."