Geeky Holiday Gift Guide, Black Friday, & Cyber Monday Sales 2016!
It's that time of year again! Time to stress out about what to buy your loved ones!!! What? That's not what you were thinking?  Well if you were, and if your loved ones are of the geeky variety, have I got a few holiday gift suggestions for you!
So, I collected a lot here. Not all of these folks are doing Black Friday/Cyber Monday deals (some may also just not be live until the day) but I figured most of the stuff is good for all your holiday needs regardless.  [Editor's Note: All affiliate links in this post will be marked "AL." If you're not interested in anything I've got here specifically, shopping through the affiliate links will still help me out!]
Apparel & Accessories: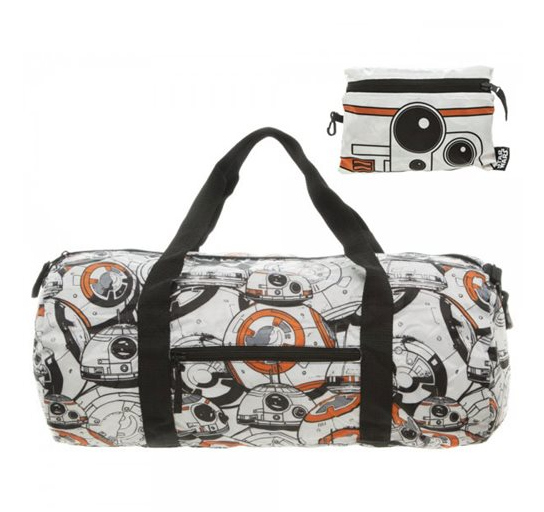 [AL] Star Wars The Force Awakens BB-8 Packable Duffle Bag
[AL] Avengers Black Widow Symbol Red Bling Gems Stud Earrings from Entertainment Earth!
WeLoveFine, purveyors of all sorts of nerdy clothing items for everyone is having a Black Friday through Cyber Monday sales of 15% off site-wide for everyone who uses the code BFCY15 and 25% for everyone ordering over $100 who uses the code BFCY25. They've also set up a really neat "gift guide for everyone" that shows how some of their stuff looks on men and women of varying sizes. They also just introduced licensed Gwenpool items!
When purchasing any piece of #Outlander Jewelry from https://t.co/1DVYuxqALm, get over $50 of FREE GIFTS & SAVINGS – til Dec 15 or sold out! pic.twitter.com/GJowUEEFBU

— RockLoveJewelry (@RockLoveJewelry) November 15, 2016
RockLove is doing an Outlander specific sale but they have fantastic items from Star Trek, Firefly, Mass Effect, Penny Dreadful and several other fandoms.

HotTopic.com has new Hogwarts House shirts and tons of other Harry Potter items.
And for you Her Universe fans, myself included, here's a special note for this year's holiday sales.
They're also doing Star Wars: Force for Change Mission 2 to raise money for UNICEF! And don't forget about their new Star Trek items at ThinkGeek!
Toys & Collectibles:
Entertainment Earth always has great nerd stuff. From November 24 – 25 is their Black Friday sale with doorbusters plus a free gift and shipping is free on all in stock items. November 26 – 27 is their Cyber Weekend sale that moves into the official Cyber Monday sale.
[AL] Ghostbusters 2016 Ecto-1 with Jillian Holtzmann Pop! Figure
L is for Limited. S is for Sale!
Plush Red Cthulhu only $20 (30% off) this week!https://t.co/gi7AJMIYpZ pic.twitter.com/w8yHAowFGq

— Israel Skelton (@SkeltonCrew) November 23, 2016
My friends at Skelton Crew Studios have a few sales currently including a sweet leather dice bag!
Loot Crate, my favorite subscription box, are doing daily deals for the next few weeks with a bonus: "Buy a gift, give a gift! For every single Daily Deal purchase made, we'll make a donation to Toys for Tots!"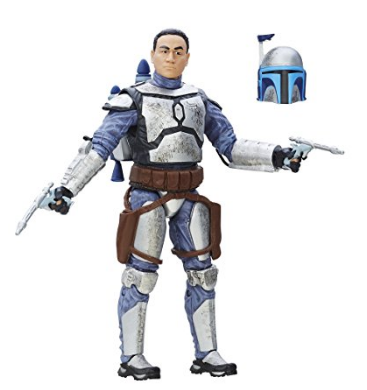 [AL] Star Wars The Black Series 6-Inch Jango Fett
[AL] Funko POP Rides: Harry Potter – Hogwarts Express Engine with Harry Potter Action Figure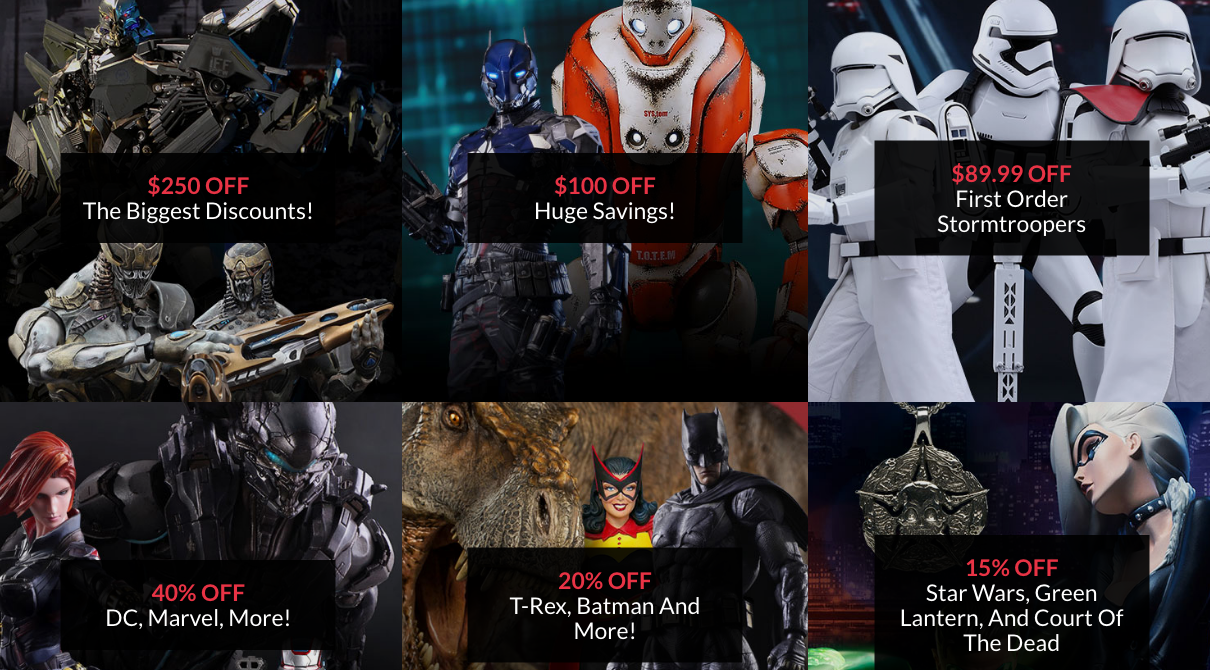 Sideshow Collectibles are doing 10-15% off their statues and figures. Lots of Hot Toys up for grabs.
Where's Jyn?:
Last year everyone was wondering #WheresRey? While there hasn't been a similar question about Jyn Erso merchandise from Rogue One: A Star Wars story I thought I might
[AL] Star Wars Big Figs Rogue One 20″ Jyn Erso Action Figure
[AL] Star Wars Rogue One Jyn Erso Womens Jacket with Vest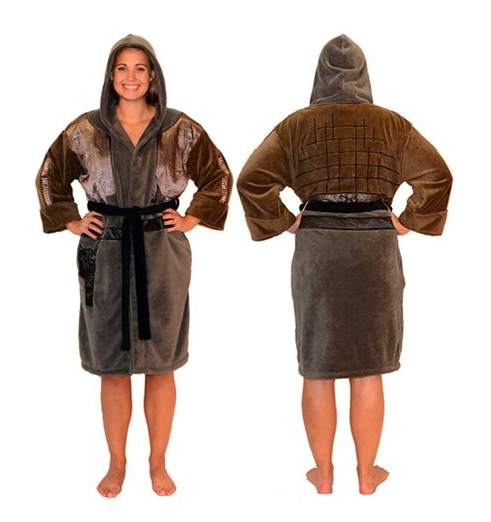 [AL] Star Wars Rogue One Jyn Hooded Fleece Bathrobe
Miscellaneous:
[AL] Looking for something for the DCTV lover? How about Supergirl Season 1, multiple seasons of Arrow, and of course The Flash, and Legends of Tomorrow. Related: DC Super Hero Girls: Hero of the Year and Batman: Return of the Caped Crusaders!
Small Business:
For this section I put out a call on Twitter for folks who ran or knew someone who ran a small geeky businesses. I don't know all these shops but I do know it's important to support them! If I missed your shop feel free to leave a link (and maybe a picture) to it in the comments. If you're ordering, make sure to check the shop location as some are international.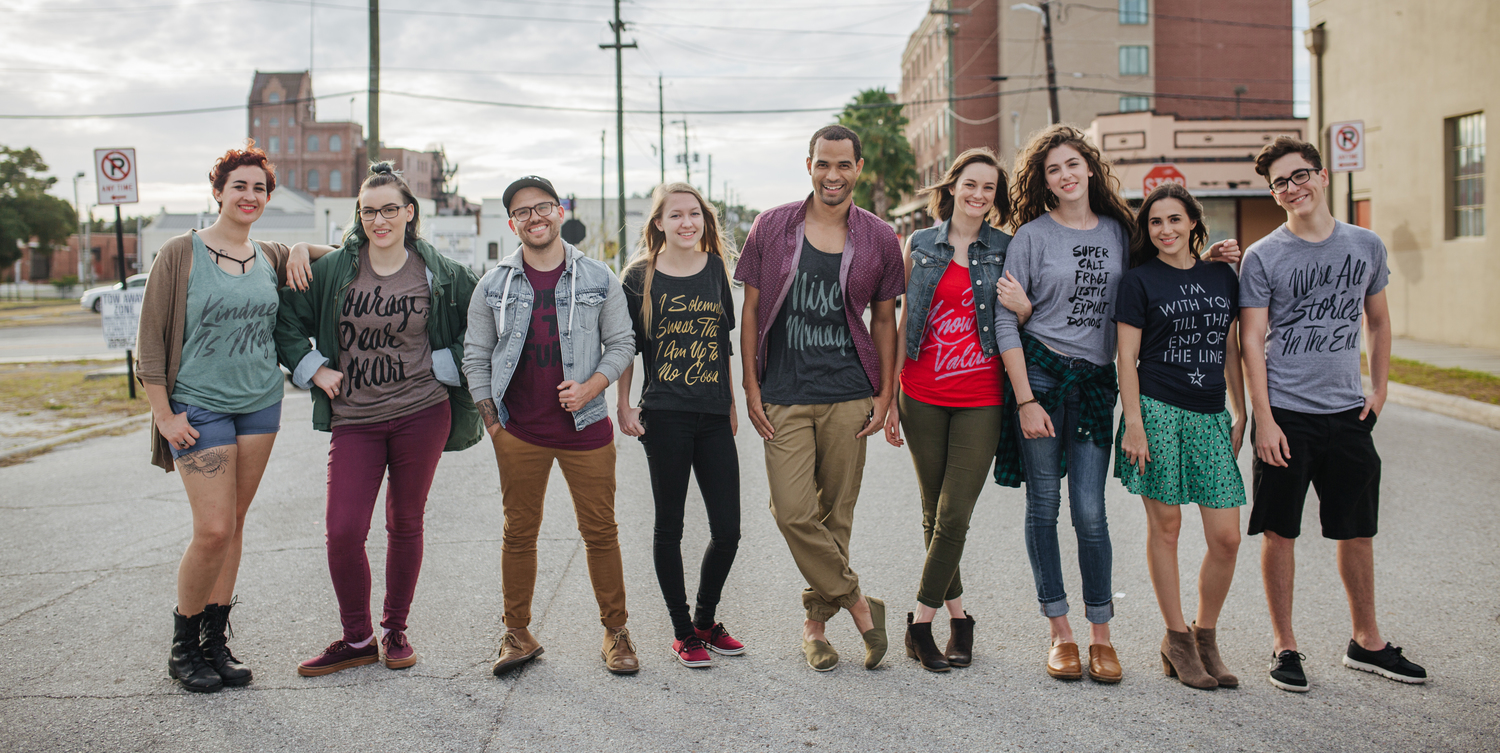 Jordandené offers geek themed totes, aprons, home decor and more but are best known for their screen printed shirts with famous quotes! And if you join their mailing list it's free shipping!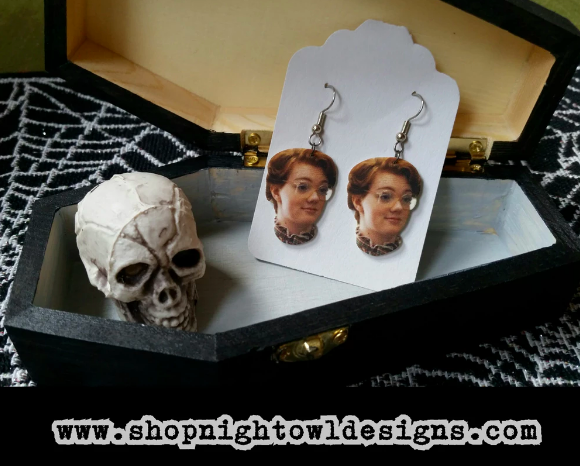 Night Owl Designs has jewelry and ornaments!
NiteOwlWorkshop has super cute handmade plush buddies.
Dailen Ogden Illustration specializes in Ghibli and Game of Thrones art but lots of other pretty stuff too.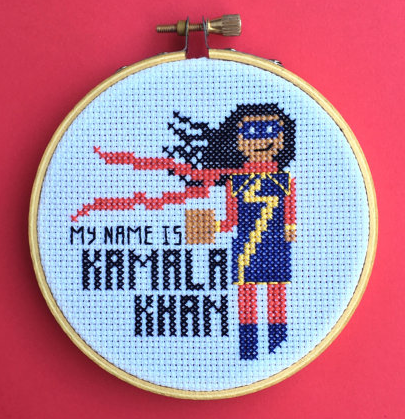 Unexpected Hobby has really fun cross-stitch patterns and kits.
And now this…:
If you can afford the time or money, here are some organizations that are worth supporting…

— Last Week Tonight (@LastWeekTonight) November 14, 2016
To support women's health: Planned Parenthood (https://t.co/X5wWRvmZA4) or the Center for Reproductive Rights (https://t.co/Fmv3NDumck).

— Last Week Tonight (@LastWeekTonight) November 14, 2016
If you don't believe man-made global warming is a a silly issue, give to the Natural Resources Defense Council (https://t.co/CNllXnlAIG).

— Last Week Tonight (@LastWeekTonight) November 14, 2016
If you don't think refugees are a terrorist army in disguise give to the International Refugee Assistance Project (https://t.co/K2DDLuh8zs).

— Last Week Tonight (@LastWeekTonight) November 14, 2016
Give to the NAACP Legal Defense and Education Fund (https://t.co/LM1T4zs4kb) or the Trevor Project for LGBT youth (https://t.co/dYcEhvChQI).

— Last Week Tonight (@LastWeekTonight) November 14, 2016
Another worthy cause is the Mexican American Legal Defense and Education Fund (https://t.co/v4dDnCfcWw).

— Last Week Tonight (@LastWeekTonight) November 14, 2016
And to support journalism, subscribe to a newspaper and donate to ProPublica (https://t.co/W79hgrWYSL).

— Last Week Tonight (@LastWeekTonight) November 14, 2016