Ping! Ping! Mother Box Brings Us the New Justice League Trailer
We caught a glimpse of Zack Snyder's Justice League movie at San Diego Comic-Con last year but this is Warner Bros.' first official trailer for the film.
The trailer features a whole lot of action and not a lot of dialogue but it does feature a few characters besides the main "League" of Ben Affleck (Batman), Gal Gadot (Wonder Woman), Jason Momoa (Aquaman), Ezra Miller (The Flash), and Ray Fisher (Cyborg).
Fueled by his restored faith in humanity and inspired by Superman's selfless act, Bruce Wayne enlists the help of his newfound ally, Diana Prince, to face an even greater enemy. Together, Batman and Wonder Woman work quickly to find and recruit a team of metahumans to stand against this newly awakened threat. But despite the formation of this unprecedented league of heroes—Batman, Wonder Woman, Aquaman, Cyborg and The Flash—it may already be too late to save the planet from an assault of catastrophic proportions.
We also catch glimpses of Amber Heard (looking interesting underwater as Mera), Amy Adams (Lois Lane), J.K. Simmons (Commissioner Gordon), Billy Crudup (Henry Allen/Barry's dad), and Joe Morton (Silas Stone, Cyborg's dad). We also get what appears to be a whole lot of Amazons and a whole lot of Parademons from Apokolips.
I think the trailer looks par for the course, we're likely to get exactly what we expect from this. I will say, while you all know how much I love Batman, I also really love when other characters poke fun at him so the scene between him, Gordon, and Aquaman was one of my personal highlights.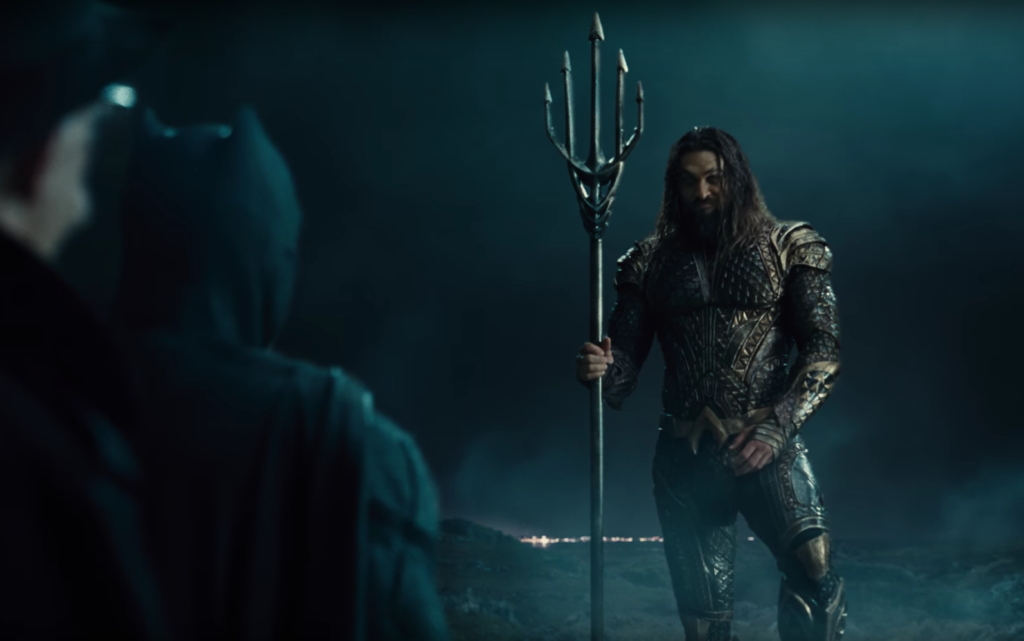 The other was Mera.
Justice League is set for release on November 17, 2017.
[Edit: adding some fun tweets I made after publishing…]
Clark: "Aren't I in this movie?"

Bruce: "Don't you know anything about dramatic build-up?" pic.twitter.com/ILUVvQvRwB

— Jill Pantozzi ♿ (@JillPantozzi) March 25, 2017
Like mother, like daughter#WonderWoman #JusticeLeague #BatmanvSuperman pic.twitter.com/9C8K8K7TdK

— Jill Pantozzi ♿ (@JillPantozzi) March 25, 2017